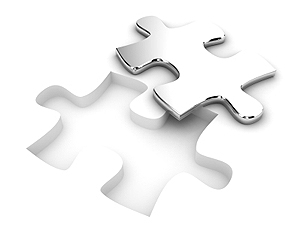 Our business goals will focus production in the following areas:
Minority Business Community
Non-profit Organizations
Public Entities
Fortune 1000 Companies that have an established
Affirmative Action Program for their Vendors
The primary objectives of our organization are to:
Offer the insurance buying public a quality product at a high level of professional service for a fair price
Provide employment for citizens of our community thereby reinvesting in the community.
Receive the benefits of the resulting improved community.
Perpetuation of the agency through the training and development of personnel.
In addition to our primary objectives, we also strive to:
Continue the legacy and tradition that is Lewis & Thompson Agency, Inc.
Contribute to the revitalization of Detroit and become a resource to the community as a training ground for minorities who are interested in the insurance business
Rationale
Lewis & Thompson has always been a source for solid insurance coverage for minority businesses. It also has a history of service to non-profit organizations and public entities. With the aid of the Strategic Alliances we have established, we can now better serve the larger, more complex accounts, such as major city programs, schools, hospitals, and manufacturing operations.
The city of Detroit is experiencing growth in new construction. A portion of that construction work will go to minorities. The insurance should be written through a minority insurance agency. Lewis & Thompson Agency is one of the largest minority-owned independent property-casualty agency in Detroit.
A viable minority-owned insurance agency is a necessity for the continued economic growth in Detroit's African-American community.
The agency's knowledge of the insurance industry and the insurance-buyer will continue to serve it well into the future.
Position for Growth
The Lewis & Thompson Agency is in a prime position for growth. It understands its customers, its competition and the insurance industry.
Access to Insurance Products from Top-Rated Carriers
We are committed to offering all lines of property/casualty insurance products from insurance carriers with A.M. Best ratings of A- or better. We will seek to maintain favorable relations with its current carriers while seeking representation from other insurers.
Long-Term Relations with Clients
We will strive to create long-term relations through professional service and customer satisfaction.
Strategic Alliances with Other Firms
We will develop relationships with national brokerage houses and Third Party Administrators, when necessary, to provide professional insurance brokering and risk management consulting services to the firms that we service. Such alliances will enhance the image of the agency and improve our ability to attract new clientele.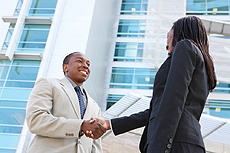 Profitable Business for Insurance Carriers
We will strive to produce and maintain a book of business that will produce a profit for its carriers, thereby increasing the possibility of contingency income to the agency.
Continuous Training and Professional Development
We are committed to maintaining a highly trained, professional staff. This will be accomplished by accessing training courses offered through its carriers, associations, and professional training/educational organization.
Consistent Growth of Revenue
We will strive for continuous growth of revenue by establishing niche-marketing programs. We will seek appointments as "agent of record" for business associations, community organizations, etc. This would create a steady stream of new clients.